Media training: Building stronger, safer spokespeople.
Over the past 25 years Rob Shimmin has media trained more than 1,500 senior executives.
Whether preparing to talk to the media, customers, governments or staff, Rob's communication training will help delegates identify and organise their messages and then bring them alive with well-delivered illustrations and anecdotes.  The training builds confidence rather than 'scaring' delegates and can prepare spokespeople for TV and print media or answering difficult questions in any environment.  Video critique is used extensively to improve performance and a detailed follow-up document for each delegate (together with their videos) helps cement the learning.
It is recommended that groups be kept to a maximum of five delegates to ensure ample time for interaction in a day's course (half days work very well with three).  CEOs are normally trained in a one-to-one environment, typically in a half-day session.  TV studios are available, as are camera crews should added realism be required.
Since early 2013, Rob has media trained senior journalists and management at the Financial Times.
"Ok, so he's still better at answering tough questions than me about my own field of expertise…but now I know the secrets behind crafting those answers. PS the panel was a big success." 
– Lilah Raptopoulos, FT
1-2-1 training: Being a more impactful and engaging version of yourself.
This is not about making 'a new you'. It's about getting you relaxed and better able to deliver a compelling message in an impactful way. Push someone too far outside of their comfort zone and delivery will deteriorate rather than improve.
Rob has a different approach to many on presentation training.  Rather than focusing initially on performance, he'll harness his coaching skills and look at the psychology.  How you feel about presenting and why.  Here's a typical group coaching engagement:
In the weeks before the session, each delegate spends one hour one-to-one with Rob over Skype to discuss their issues and concerns with presenting.  Rob uses his coaching skills to capture insight and advice in a detailed feedback note.
The group is then brought together to practice with Rob and his video cameraman.  The session (half or full day) is both practical and fun, with techniques and critique selected carefully and aligned to what was learned in the one-to-one skype sessions.
Delegates receive a stick with their clips (or online transfer) together with detailed tips and recommendations for improvement.
"Very well prepared. I appreciate this "presentation" training which is very professional. Role play helped a lot."
– Tara Veit, DuPont
"Very well done. Good flow to training, right emphasis on topics. Excellent job making it relevant and job specific."
– Terrie Brennan, Neilsen
"Really helpful approach because felt like the instructor really knew the issue we're confronting – very relevant to our reality/our sector."
– Renee Kaplan, FT
"Really good. Rob was very well briefed on NATS issues which is not always the case with external consultants."
– Gill Clark, NATS
"Great fun. Seriously impressed with your knowledge of and understanding of our business and its culture. An excellent day."
– Neil Venables, Red Kite
"1:1 session was great. I would have loved to see colleagues go through the exercise. Thank you – loved it!"
– Gonzalo Higueras, Bazaarvoice
"It was brilliant. Exactly what I expected. Rob understands company's specific very well that made the training even more useful."
– Evgeniy Vigovsky, Kaspersky Lab
"Clear, informative. Advice directly related to what we want to achieve for our business."
– Colin Fullalove, Cubic Transportation Systems
"Carefully tailored to my needs, great atmosphere!"
– Jurgen Walter, Nokia Siemens Networks
"The video filming bit is a great learning experience."
– Morgane Danielou, CropLife International
"I really appreciate your insights and I have to say I found the time to be well spent. I would score the training a 10"
– Christopher Barnowski, Bioverativ
"Rob's much more than a media trainer. He's earned the respect of some of Dell's top spokespeople over the past nine years by being very strong on content – building confidence by constructing the right answer rather than just helping us avoid the question."
– Stephen Murdoch, Dell
"Good pace and interaction. Very good product knowledge and relevance to our therapeutic area. Timely and appropriate. Very enjoyable."
– Christine McGowan, Biogen
"Rob provided an excellent and informative training day and having spent the time to research my company he made the training both engaging and enjoyable. I'd highly recommend Rob to anyone seeking media training, you're guaranteed a highly professional and considered service."
– Mark Greenway, Harrods Estates
"This training has been of immense benefit to me."
– Dare Oguniade, Cisco Systems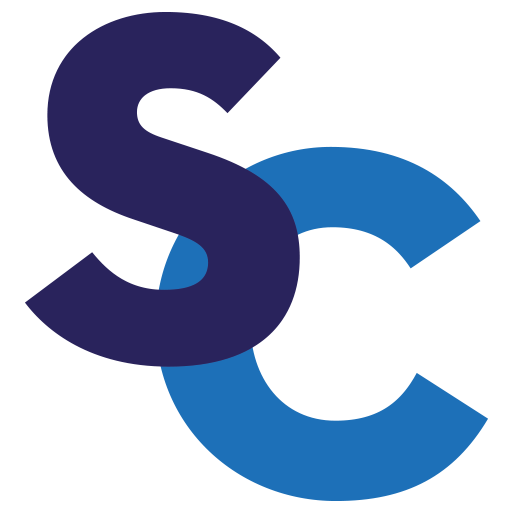 © 2023 Shimmin Ltd | All rights reserved | Privacy & Cookies
Registered Address: 82 High Street, Tenterden, Kent, United Kingdom, TN30 6JG. Registed in England & Wales: 05320636. VAT No: GB 853 5754 01.